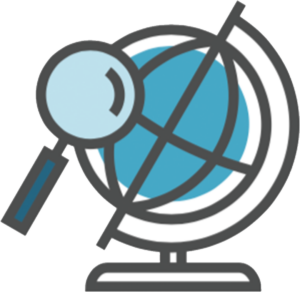 Description
The Member Commons is the hub of your EPIC-Network membership and is a great place to start. It is an online platform designed for new and existing programs to find resources, tools, example projects, and people to help grow their programs and impact. This space hosts EPIC-N's constantly expanding Toolbox, Courses, and Project Library. Currently membership is free to catalyze response and recovery to COVID-19 and its impacts. Sign up for the EPIC-N Member Commons here: https://commons.epicn.org/.

What's Included
In the EPIC-N Member Commons, you will find:
Member Details

Courses

Toolbox

Project Library

Request Support/My Tickets

Account

Account Profile

Add Project

My Projects

Subscriptions

Edit Projects
Example
A university leader interested in expanding the local impact of their community engagement efforts reaches out to EPIC-N staff for help. EPIC-N staff direct the individual to the Member Commons. The individual signs up for a new account and finds the following information:
They visit the "Course" called "EPIC 101" where they learn the basic principles of the EPIC Model and how to "Just Start". They use the information to see if their local colleagues are interested in learning more about how to use the EPIC Model. Their colleagues, faculty at their institution in different departments, ask if they can provide examples of projects in their disciplines that have been completed using the EPIC Model.
The interested individual then visits the "Project Library" where they are able to search for projects by university, university department, and sustainable development goal, as well as search. They find multiple examples of projects to share with their colleagues. Excited about their findings, the interested individual goes to their "Account" and use the "Subscriptions" function to add their colleagues as "subaccounts" to their membership. This gives their colleagues their own accounts to access the "Project Library" and other features of the EPIC-N Member Commons. They then take the links to the projects they found and send them to their colleagues following the "subaccount" set up link.
The interested individual receives excited reviews from their faculty colleagues. The group decides they want to get started building their own program. The interested individual uses the "Toolbox" to find example documents to start building out the infrastructure needed to launch an EPIC Model program.
Along the way the interested individual wants to get some feedback from EPIC-N Support Staff. They click on the "Request Support" button and make their request. The EPIC-N Support Staff respond promptly with an email that includes resources and a calendar invite for a technical assistance appointment.
How to Access
To access the EPIC-N Member Commons you should:
Go to the EPIC-N website: https://www.epicn.org/

Click on "Member Commons" at the top right of the screen

Read Member Details page

Use the options available to "Log In" or create an account by clicking on "Become a Member"
Testimonial
"I think all of the tools [in the member commons] are helpful. I appreciate the ability to search different programs and projects off various filters."
– Garrett Hurley, Sustainability Coordinator, Indiana State University, Sustainable Cities