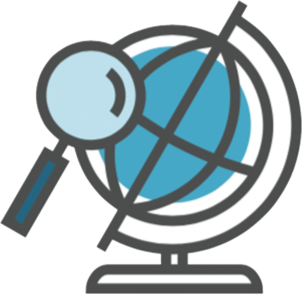 Description:
On the "Who's in the Network" page of our website, you will find a map displaying most of our EPIC-N programs, as well as a selection of community partners and projects. This page is great if you're looking for inspiration or guidance on your own program and projects.
Examples:
A university leader interested in learning about what other EPIC-N Programs are doing to advance community engagement visits the "Who's in the Network" page:
Under the "EPIC-N Programs" dropdown, they can view all the EPIC-N Programs in the Network. Through clicking on each program, the university leader will learn about the mission, creation, and goals of each program. Additionally, the university leader can view highlight articles/videos, fun facts, and past partnerships of said programs. If the university leader wants to connect with fellow program managers, they can use the contact information on each program page to reach out.
Under the "EPIC-N Communities" dropdown, an interested individual can view the hundreds of communities that have been partnered with using the EPIC Model.
Under the "EPIC-N Projects" dropdown, university leaders can see a selection of projects that have been completed through an EPIC-N Partnership. By clicking on an individual project, interested individuals can view the project details, including the program involved, where the project took place, a short summary, and a project report.
Under the "EPIC-N Partnerships" dropdown, interested individuals can view a selection of partnerships that have occurred between EPIC-N Programs and local communities.  By clicking on a partnership, viewers can read a summary of the partnership, the projects involved, and the metrics of both the university and community.
How To Access:
To access the "Who's in the Network" page:
Go to the EPIC-N website
Click on the "Who's in the Network" icon at the top of the screen

Explore the map and four dropdown options
Testimonial:
"Very helpful to hear about other programs, get connected with others in the network, and have someone to share thoughts with on start-up issues."
-EPIC-Network Member
Feedback
EPIC-N is committed to continuous improvement and providing quality resources to our members. If you have recently used this benefit of EPIC-N membership, please complete this quick form.