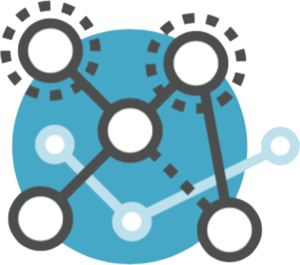 Description
EPIC-N facilitates connections to support our members. Generally, we provide connections in three ways:
Networking between members

Resources

International, regional, and national organizations of all kinds
EPIC-N is comprised of local governments, communities, universities, and colleges across the globe. EPIC-N facilitates webinars and meetings for members of the network to connect with one another and learn from each other's experiences. 
EPIC-N strives to connect members not only to people, but also to tools, resources, software, and other things that make your work more efficient. We seek out the best and bring it to you through our member commons.
Because of the international focus of EPIC-N, our staff and board are constantly meeting other NGO's, government agencies, and private industries looking to support local programs. We will work to vet these types of connections to see if they are worth your time at the local level and then provide you with connections when appropriate.
Examples
EPIC-N members are provided connections in many ways. For example:
We connect you with each other! Our website features many stories that highlight individuals willing to be contacted about their work. If a story or resource is of interest and includes one of those contacts, feel free to reach out. In some instances, like a recent one in the United States, a member of EPIC-N contacted EPIC-N staff asking for more information about a project in the EPIC-N Project Library. We then connected this member with the program leader in charge of the project and facilitated a follow up meeting. 

We connect you to tools to make your work easier! Starting complex projects without any supports or examples can be difficult. The EPIC-N Toolbox is full of example tools shared by our member programs looking to help one another out. But now it is so full, sometimes it is hard to find the the exact one you want. Or some times the resource you are looking for may have disappeared.
In a recent call, we connected our EPIC-Asia participants to an APAN grant opportunity. During the call, a handful of members connected around how to apply to the opportunity together. 
How To Access
To request a connection:
Go to the EPIC-N website
Click on "Request Support" on the top right of your screen
Log in or create an account in the Member Commons

Fill out a ticket with your request 

Wait for a response from a member of our support team.

When we think there is a highly valuable connection to be made, we will let you know, but we want you to tell us when and what you are looking for so we can best support you
Testimonial
"Connecting universities and regional municipalities is a great benefit of the EPIC Model. It also engages students in their communities and in helping us to better address issues of sustainability."
– Daniel Fernandez, CSU Monterey Bay, Faculty and Program Director
Give us Feedback
EPIC-N is committed to continuous improvement and providing quality resources to our members. If you have recently used this benefit of EPIC-N membership, please complete this quick form.