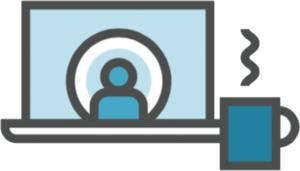 Description:
Deep Dive Webinars are moderated calls with leaders from the EPIC-Network that are hosted occasionally throughout the year. Some are open to the public to help share best practices and to discuss emerging problems and solutions. Depending on the topic, these webinars may be free or may require a registration fee to attend. Webinars are great for getting information on how to utilize your membership best. You can also request your own workshop by using the "Request Support" function.
Examples:
Interested individuals who attend EPIC-N's Deep Dive Webinars can gain a better understanding of what other programs and partners are doing to advance their community engagement efforts. For example:
An individual who attends the Deep Dive Webinar can learn more about

What local governments are doing to adopt the SDG's.
Community Advancement
Emergency Outreach by universities and local governments
Engaging multidisciplinary student talent to meet agency needs
Listed below are the recordings of past webinars:
https://www.epicn.org/events/emergency-outreach-toolkit/
https://www.epicn.org/events/examples-of-local-government-sdg-adoption/
https://www.epicn.org/events/approaching-advancement/
https://www.epicn.org/events/engaging-multidisciplinary-student-talent-to-meet-agency-needs/
How to Access
To access EPIC-Network webinars:
Go to the EPIC-Network website
Click on the "Events" tab at the top of the screen

From there you will see event listings about upcoming meetings as well as webinars. By clicking on the announcements you can read about each event and sign up to attend. 

To access previous webinar recordings, log in to the Member Commons and go to the "Courses" tab
Under the Courses tab you can find all the past recordings of EPIC-Network webinars
Testimonial
"EPIC-N Staff was helpful before, during and after the session. The content was very appropriate for where faculty were and connected them at all different levels of interest and capacity. They were encouraging and supportive of those in the workshop."
– EPIC-N Member
"Very helpful to hear about other programs, get connected with others in the network, and have someone to share thoughts with on start-up issues."
-EPIC-N Member
Feedback
EPIC-N is committed to continuous improvement and providing quality resources to our members. If you have recently used this benefit of EPIC-N membership, please complete this quick form.